Mathias Hahn: Explore to design
Mathias studied industrial design. Ever since then he has paid a lot of attention to functionality, form and the way his designs connect with the people who use them. Discover his creative process.
How would you describe your creative process?
I am driven by curiosity and playfulness. I like to constantly alternate between analytical observation and experiment. In order to find a new angle or typology I ask many questions and challenge the existing ideas.
In the same way I challenge my own ideas or thoughts when coming up with something new.
Being creative for me means enjoying the nature of intense work.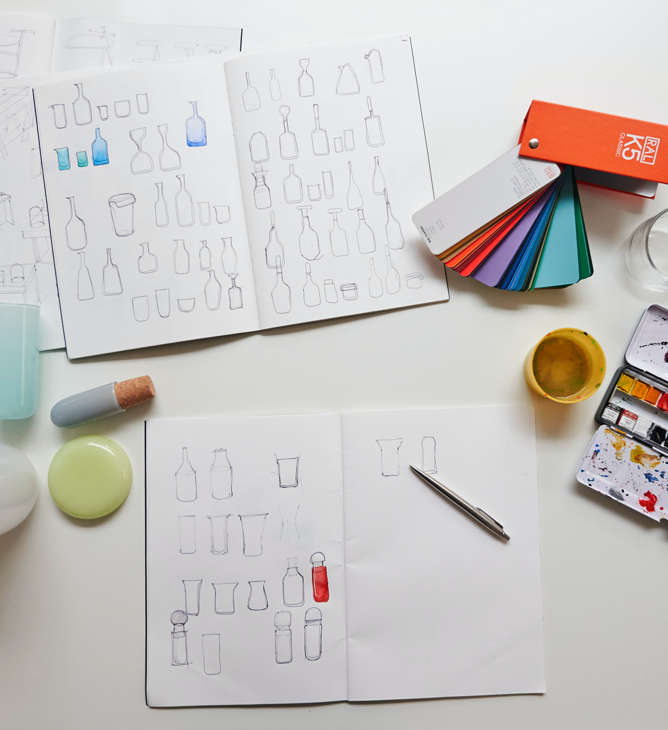 What are you inspired by? Who are some of your biggest inspirations,
throughout the product and lighting design world? Are you influenced by other types of design?
The great thing about working creatively is that you see the world with different eyes each time your attention shifts to a different topic.
I find inspiration in observing the most trivial thing or detail. And I love culture as such, especially in fields that are different to my own world.
Seeing exhibitions, visiting the theatre and having discussions around art and literature feeds my brain and makes me relax to try new things.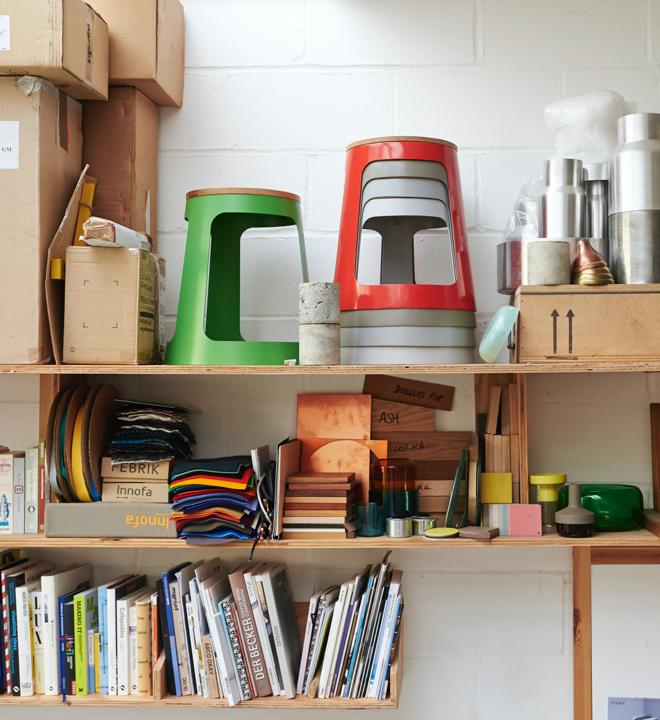 What are the scenarios that you would like to create with your designs?
I want people to have the chance to connect to the objects they use and want those objects to be relevant in people's lives.
If we enjoy using something we will keep what we have and have less need for replacement and short lived consumption.
I am interested in the relation between objects and the context in which they live, because this is related to the way we read them and can fill them with our own stories.
Which kind of lighting do you like to create and transmit through your designs?
Especially with designs like the Theia lamp that plays with shadow?
Each project has an individual starting point really, and each one is different in the way I approach it. What connects them is my passion for the complexity of light.
Theia is celebrating light as an experience. The way light is reflected and re-reflected in Theia results in a multi-layered atmosphere.
Yet we can connect to it in a very direct way because it plays with familiar phenomena we see in nature. Understanding the role of shadow for me is the key to designing light.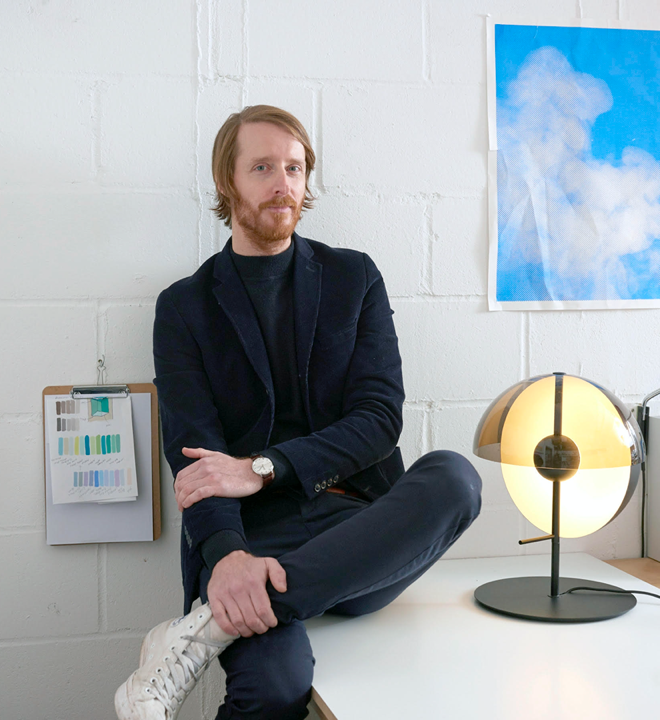 How does the relationship between form and function work in the Scantling, in which you work with basic geometrical shapes?
Scantling is based on a very functional system to create a versatile light which is a pleasure to use. At the same time it creates a very individual gesture that plays with archetypes.
Scantling fascinates me because it combines pure simplicity and function with a personality that in itself is very iconic.
Basic geometric shapes, but when you see the silhouette you will remember it.