Marset: new headquarters
Marset moves its headquarters to Terrassa, 20 km from Barcelona. The space we had occupied in Badalona since 1979 was getting cramped, and a change was needed in every sense of the word – logistics, production and also offices. The location – previously the site of a factory that produced machines for chocolate production – has 11,000 square meters, which gives us plenty of room to grow. This new workplace sits alongside the showrooms in Barcelona, New York, and Milan, and the Design Post space in Cologne.
Stefano Colli created this architectural and interior design project, which is halfway between a workplace and a showroom.  A space that acknowledges that the most important thing was to create a comfortable atmosphere with its own character and identity, one that combines functionality and aesthetics.
The space was refurbished and upgraded in three phases: warehouses for storage and production equipped with the latest technologies; the offices; and the common areas, which will also include a new showroom. No single style prevailed during this journey, but rather their sum, which coexists in harmony. The brand's lamps are the common theme and show off how versatile they are, able to satisfy any lighting need in different work spaces without the need to resort to technical lighting.
1 – Factory and warehouse
On the ground floor are the storage and production warehouses, where Joan Gaspar's Soho lamps, large and with a style that evokes industrial environments, stand out. Both the floors and walls have been painted a warm grey to turn this into a cosy operations area.
2 – Canteen and garden
On the same floor is the canteen, a large place designed not only for our staff's meals, but also for meetings and visits with clients. And this is where Stefano Colli's team mixes various languages: it offers a knowing wink to the use of traditional Catalan ceramics, while at the same time it dares to use wood formwork panels to cover the concrete. The canteen connects to the garden, a project by Josep Farriol, a Mediterranean garden that has been designed to optimise this new location and that offers a place to relax, chat and rest.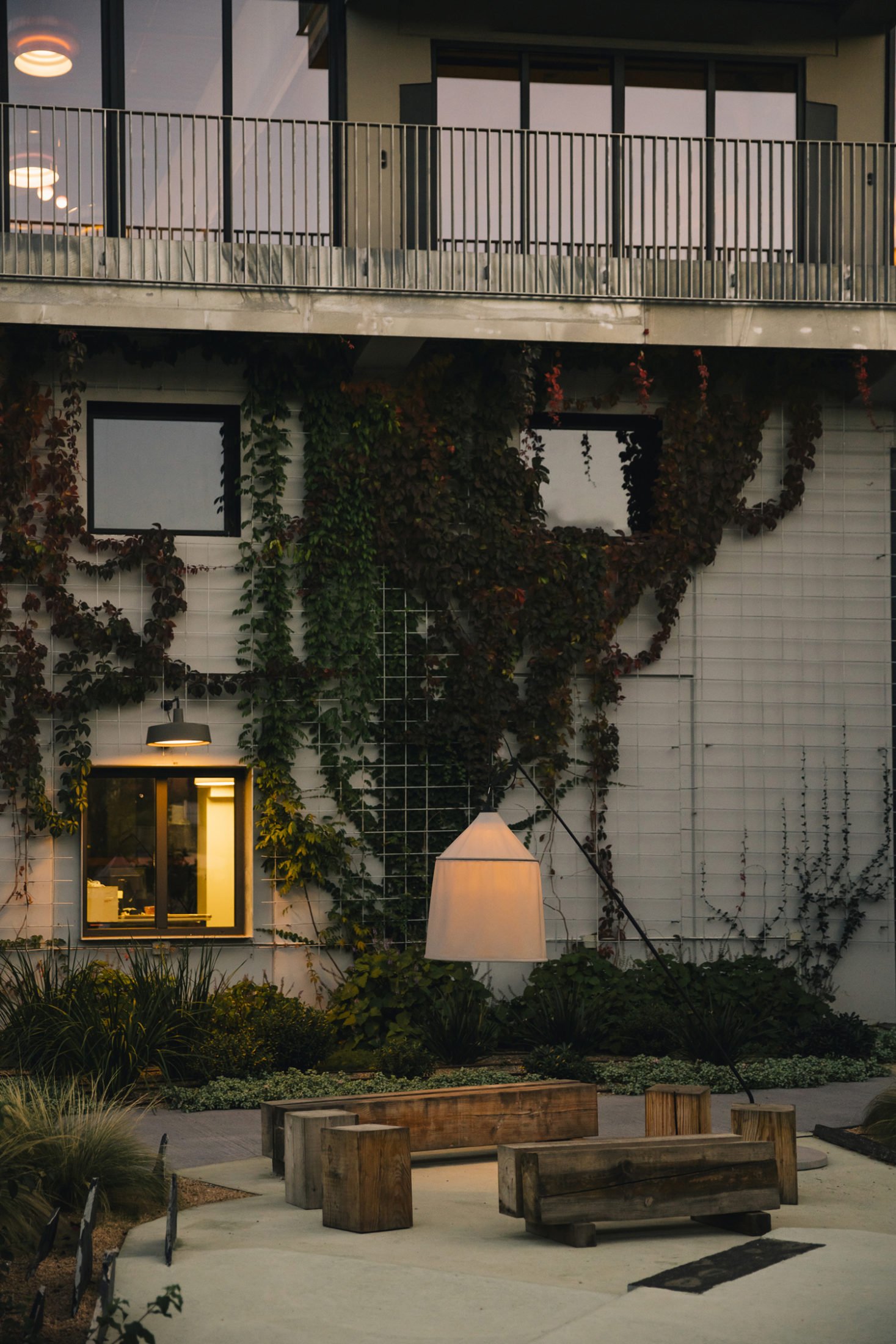 3 -Reception area and offices
To access the first-floor offices, an indoor garden with a tropical motif has been designed that gives way to a staircase, around which the company's entire organisation is laid out: management, purchasing, technical department, meeting rooms, and the sales and administration departments. Oak wood takes centre stage here, covering the walls and floors. A fine, warm material that unifies this work zone and gives it an almost residential look.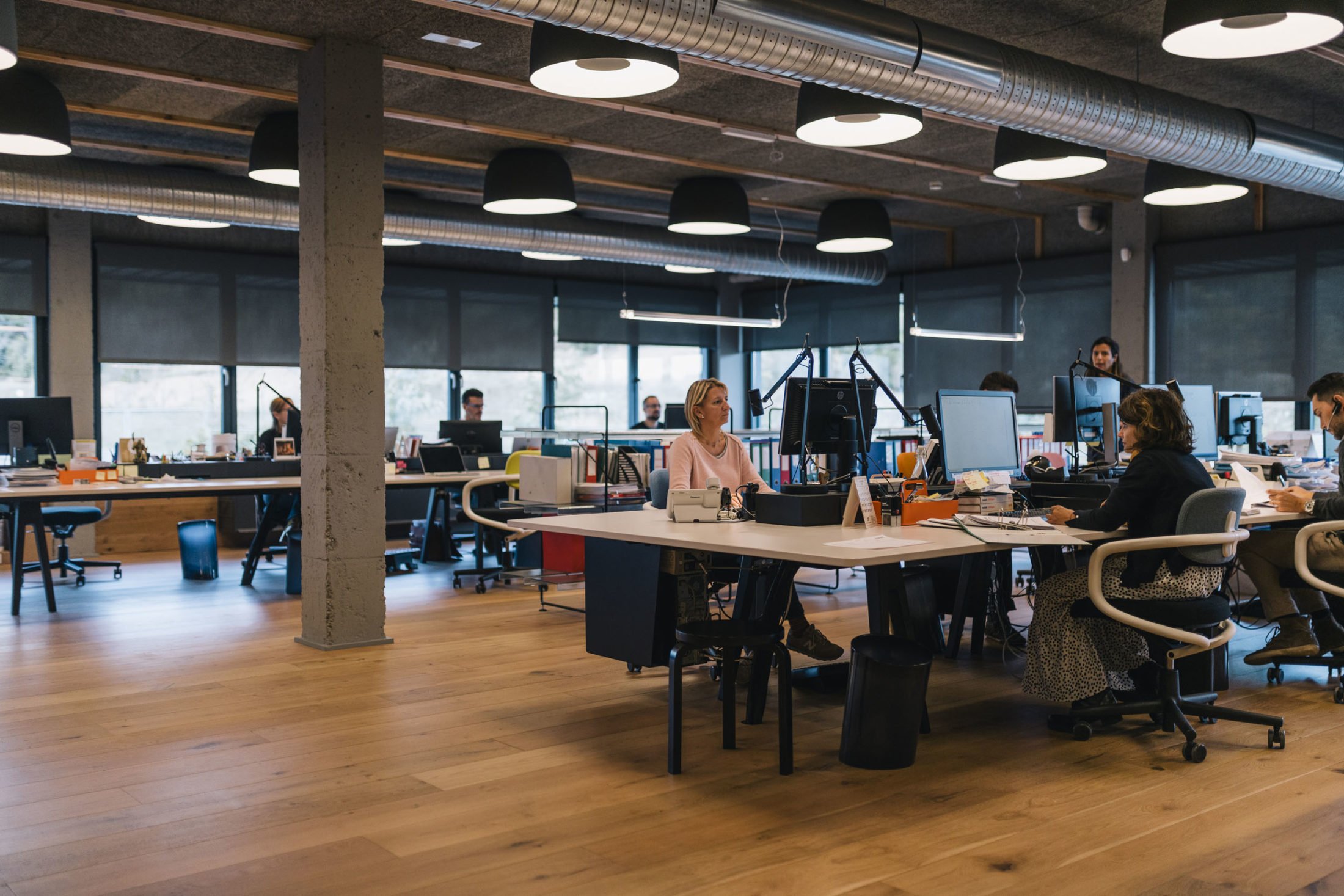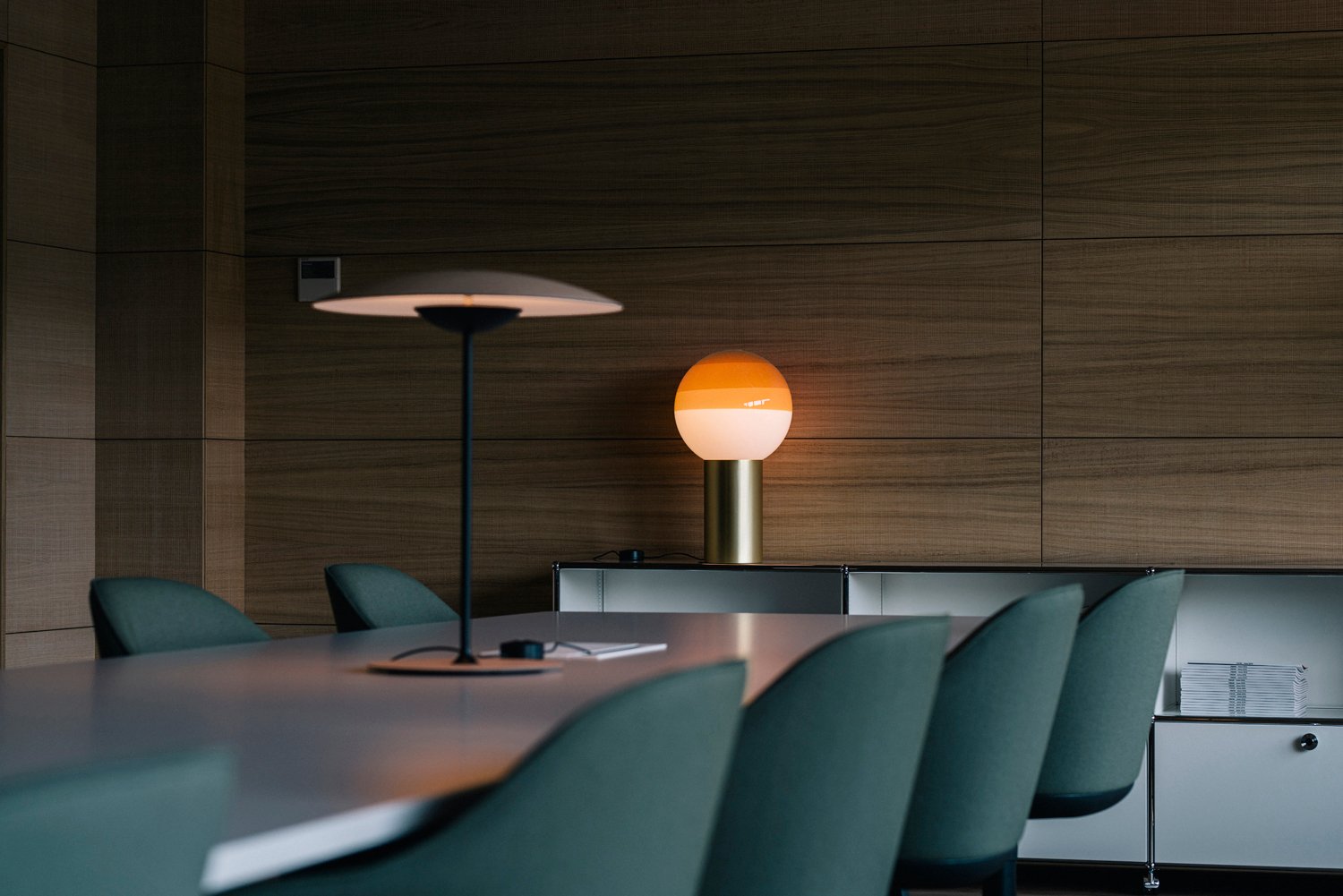 The offices have been designed as flexible work areas intended for interaction, reflection, creativity and quality work.  Marset has surrounded itself with various brands that share in its values, with project guidance provided by the Swiss company Vitra, including Artek furniture and accessories, as well as classic pieces by USM, Zanotta, Mobles 114 and carpets by Nani Marquina.
Through all these elements and their architectural language, the new factory conveys the brand's values – design, quality, technological rigour, innovation, sustainability, durability and authenticity – turning it into a very intimate place.
A new functional and beautiful space where light is crafted to improve the work environment and, ultimately, the lives of the people who inhabit it.