Order from Warmth with Francesc Rifé
With the Lab, industrial and interior designer Francesc Rifé captures the nostalgia of the exterior, creating an emotionally warm landscape through materiality, and filling each space with only the essential elements.
"Lab, as a whole, displays a harmonic rhythm that helps to draw lines and define environments."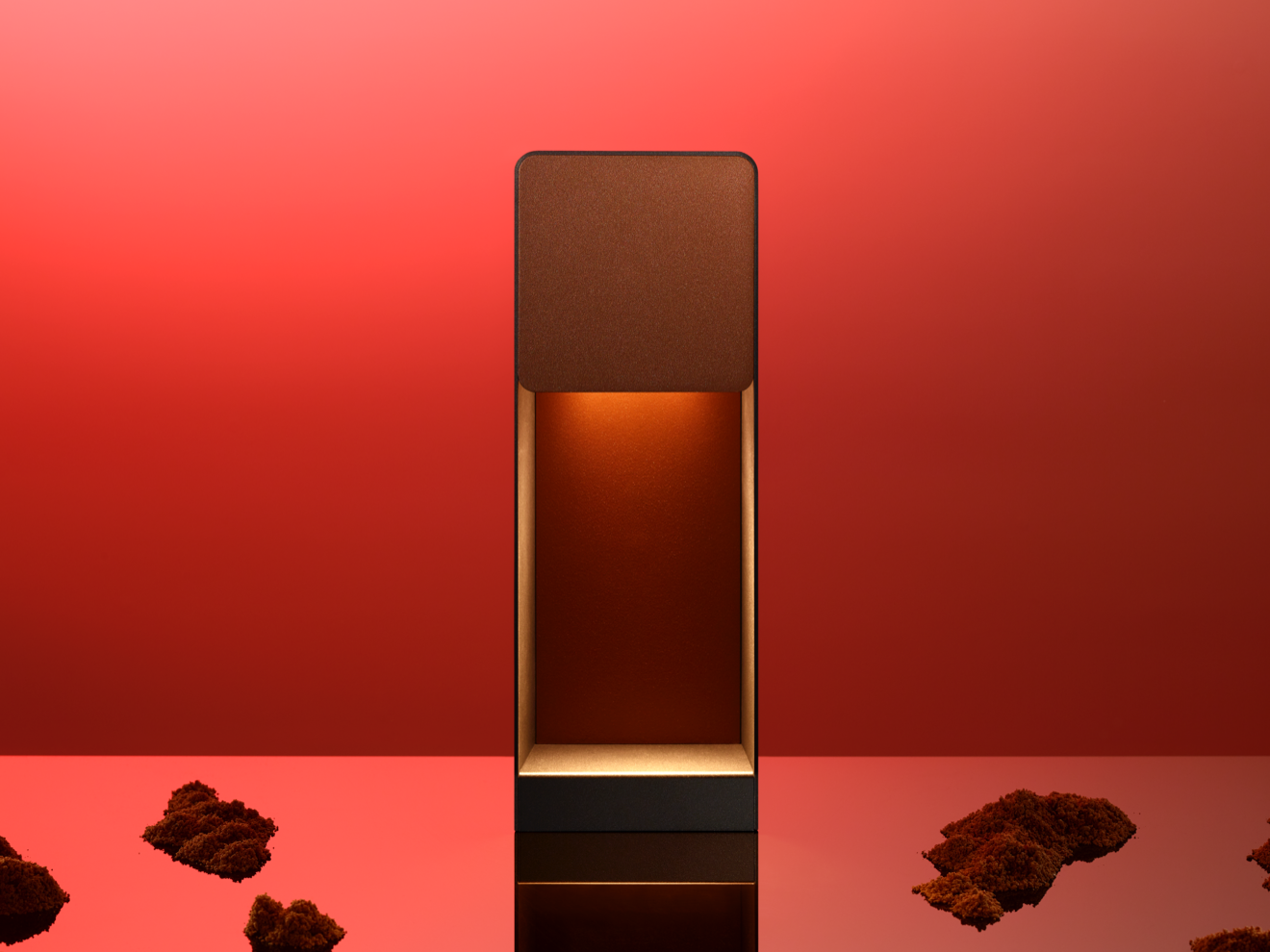 MWhat kind of lighting do you like to create?
F.RI like to light in an indirect and subtle way, for all the simplicity and emotion that it carries. As a designer, I feel that ordering spaces through light is essential. Lab, as a whole, displays a harmonic rhythm that helps to draw lines that define environments.
MWhy are you interested in noble materials such as stone, wood, aluminium?
F.RThrough materiality I try to create a visual counterweight, and these materials also age well, in a logical way. Some of them are also full of meaning for me, because I come from a family linked strongly with craftsmanship; and others I use because they provide the durability that a project requires.
MWhat is the relationship between Lab and nature, being an outdoor lamp?
F.RIts design is motivated by imitating the color range of its surroundings. If the lamp is surrounded by nature, the dialogue between them will be mutually constructive.
MWith Labs new styles, what kind of sensation or intention do you wish to transit?
F.RIt's a slimmer design. The original fixture was meant to be integrated with the environment, to blend in, but the new version can also gain its own prominence if used in a place where the materials provide a contrast with the environment. The idea is to draw an emotionally warm landscape.