We believe in uniqueness
Over the years, we have been searching for uniqueness through constant exploration, placing value on the behavior of the different materials we use and the way we produce our designs. Ceramics, wood, glass, polycarbonate and textiles are all elements that express unique personality in the formalization of our lamps. We highlight some of these moments, where experimentation with material and process have translated into Marset designs.
The Dipping Light was created as yet another experiment – dipping a lit bulb into paint several times –. The various layers of paint draw concentric circles and capture the light, moderating its intensity. The paint becomes the shade, colouring and texturizing the light.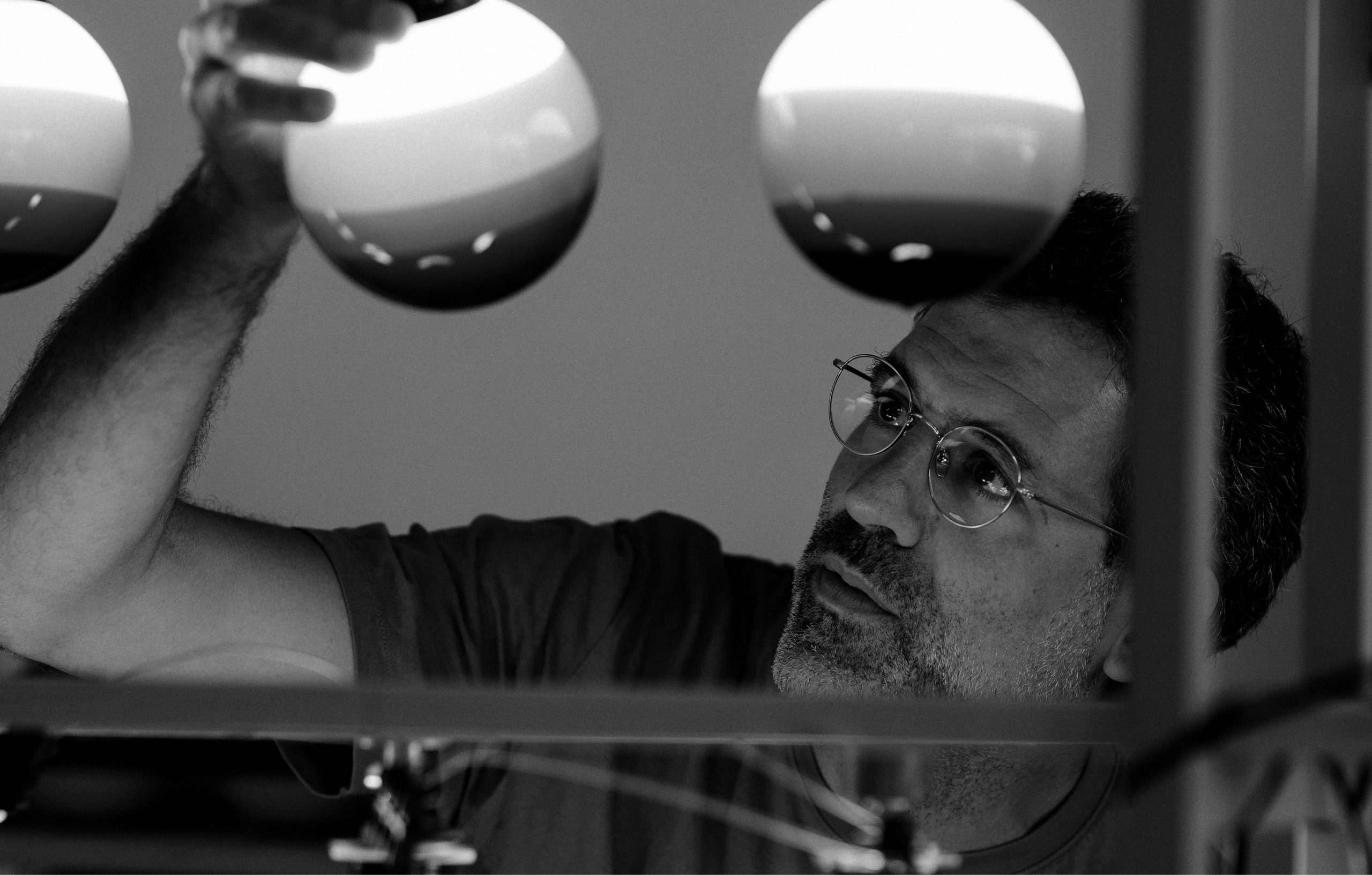 Joan Gaspar is not just interested in design, but in understanding the material and the language of textiles. He uses a ductile, flexible fabric that sifts light as it interacts with the wind. In the Jaima collection, the light is a weaver of emotions.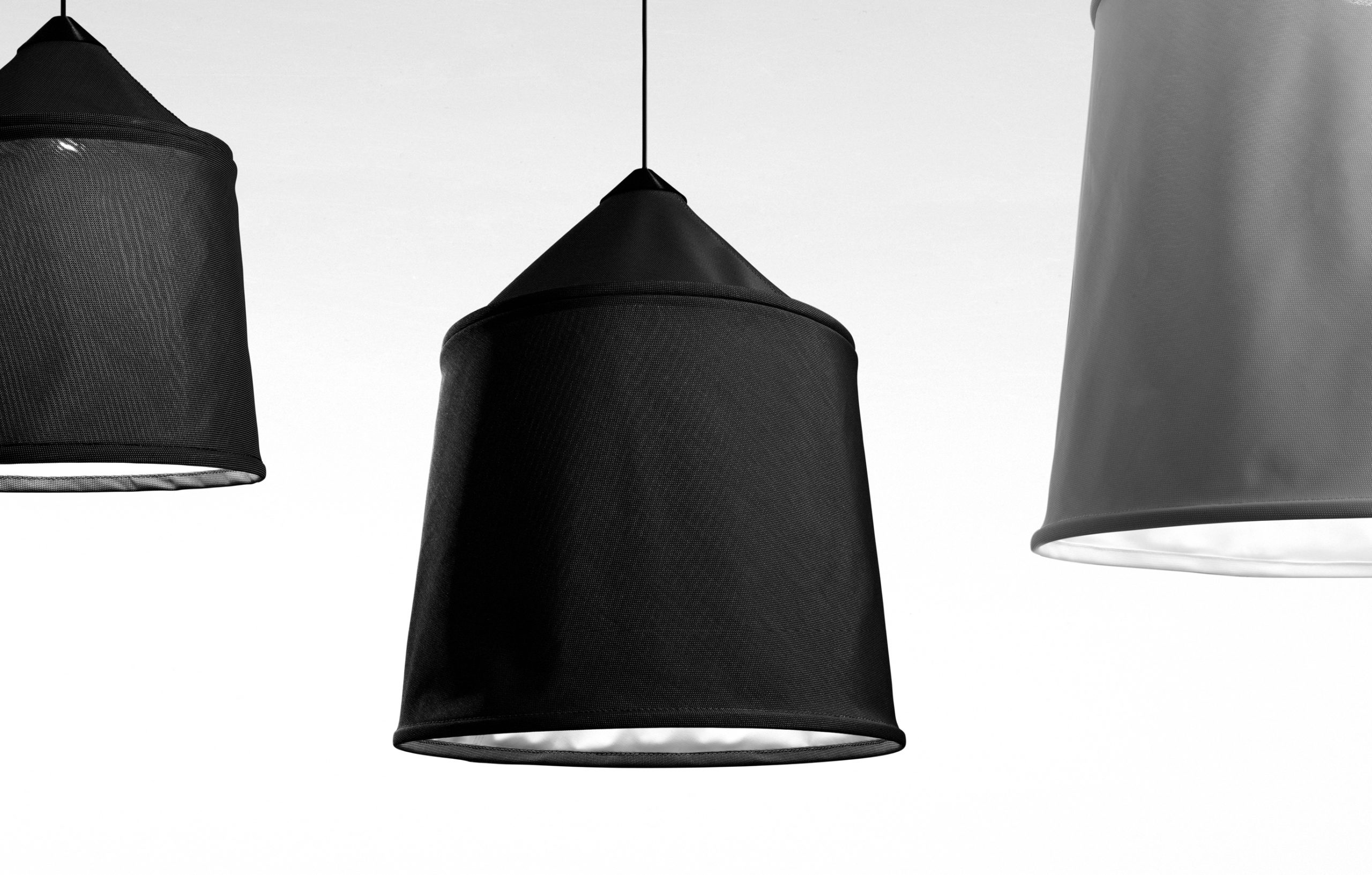 A game between natural materials and technology. The Pleat Box is based on a formal challenge in which creases in a piece of cloth are digitally designed and applied to a ceramic base.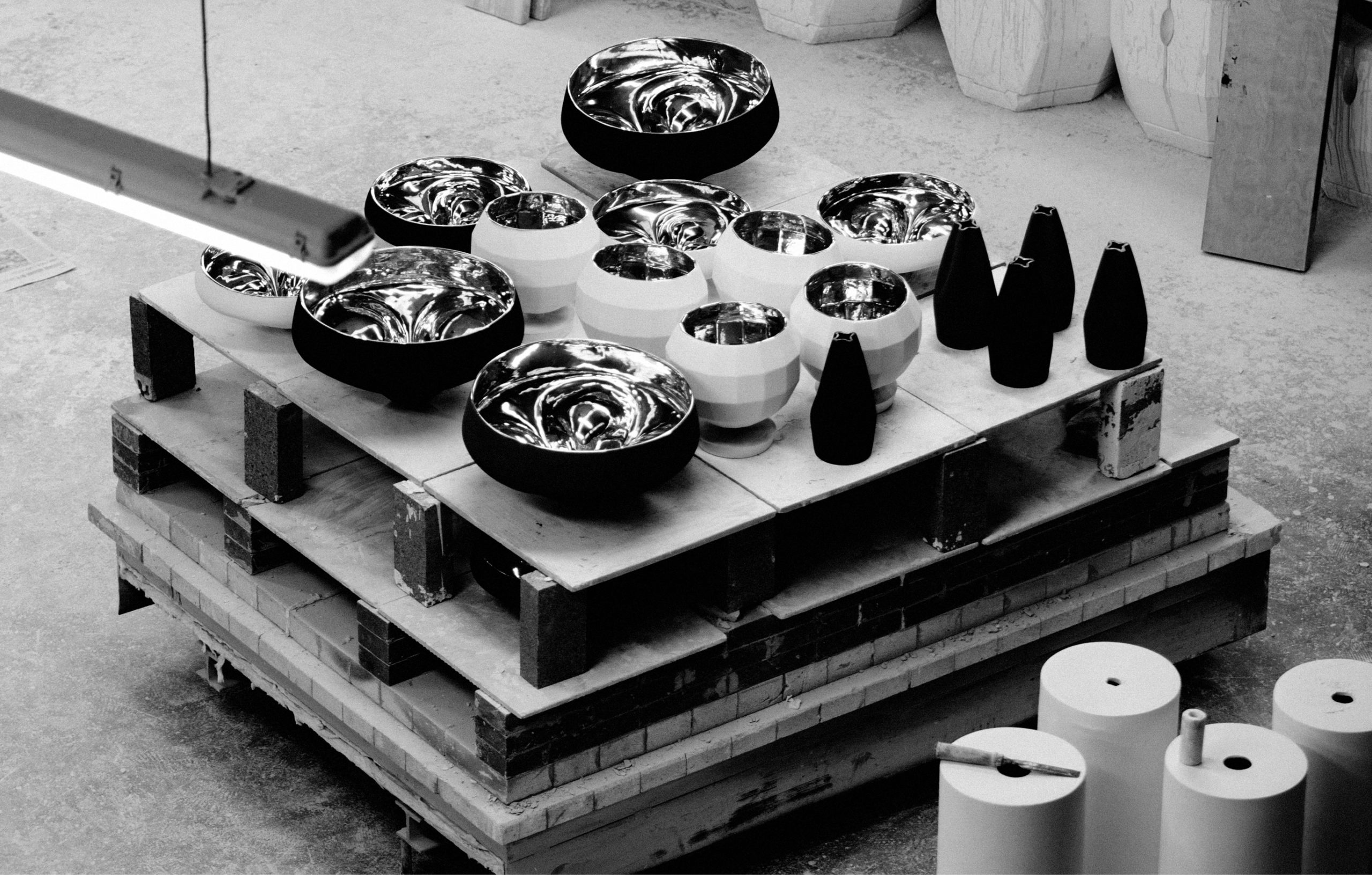 Quality and comfort is translated into noble materials using oak wood. On the one hand, the light of the Discocó is projected in a dramatic game of light and shadow. On the other, the design seems weightless.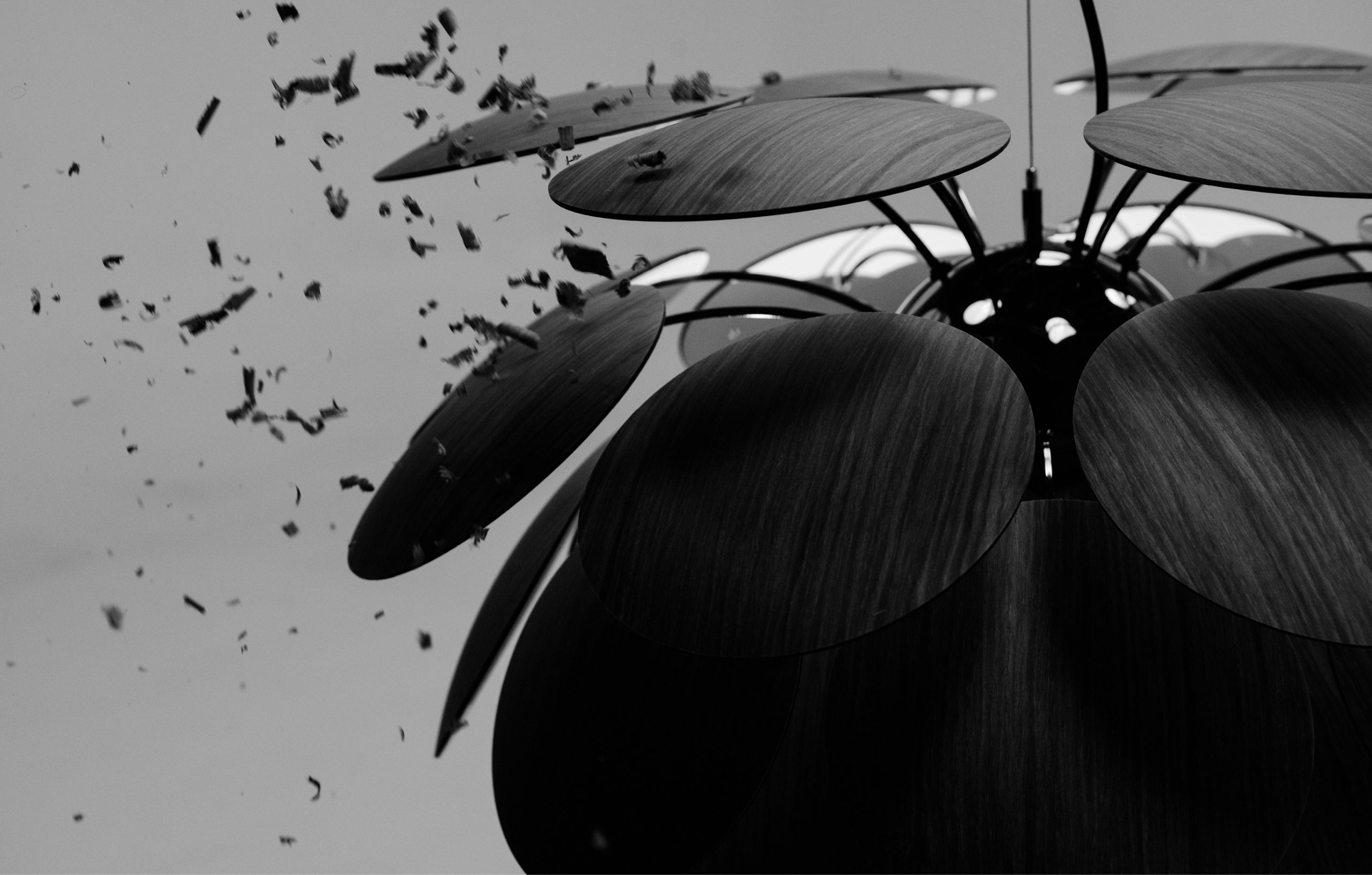 Imperfection is part of the process and each design is unique. The Bohemia is a large lamp that looks like it's made of blown glass, although it's made of polycarbonate. The chromatic imperfections derived from the process, reinforce the "blown glass" effect and contribute to the personality of Bohemia.