Inma Bermúdez: "The designer's role consists of knowing what use will be given to the object"
Innovation and originality are aspects to be taken into account when creating a new design. How does this play between contemporaneity and uniqueness work?
I think you can innovate and you can be original through craftsmanship, that is a part of creativity, to innovate using techniques that may be antique, not just with new production processes.
Beyond the obvious lighting function, what do you think a lamp can bring to its environment?
Beyond bringing light, lamps have a very decorative character, we must be aware of that they are not always lit and that they need to transmit and to be integrated into their environment. Pendant or table lamps are usually much more decorative. In the case of Marset, its catalogue is very decorative.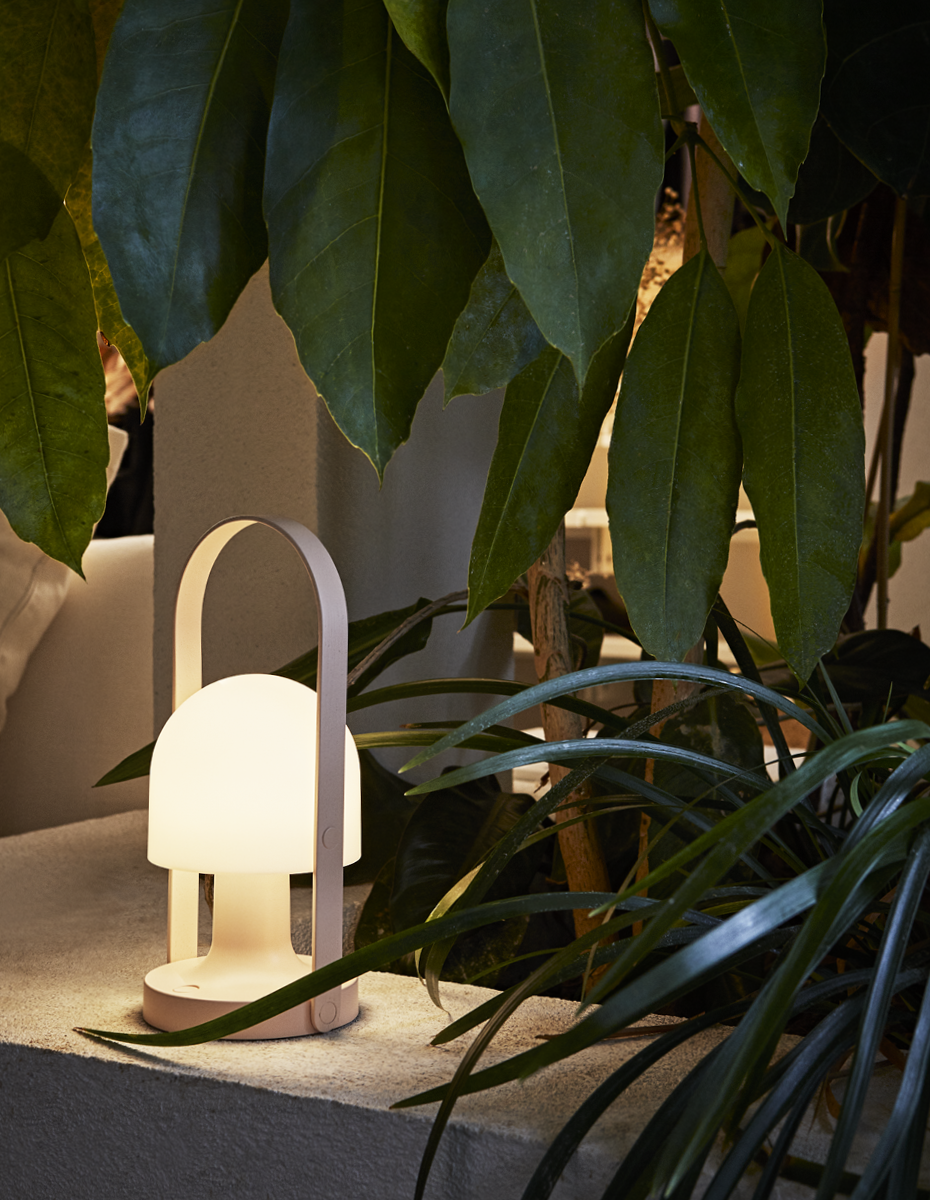 The interaction between the user and the light source is a key element in your designs, a relationship that goes beyond an on and off click. Why do you think it is necessary to give more freedom of use to the user?
The designer's role consists of knowing what use will be given to the object and the more freedom of use the lamp has, the more space you leave for the spontaneity of the user. It is true that the FollowMe is very special given that it does not carry cables and that it is resistant thanks to its materials, so you can do many things with it; you can hang it, you can take it with you…
During the design process, what are you inspired by to put your ideas into the object?
My main source of inspiration is how that object is going to be used and how I can facilitate that use, how that object will interact with the user. It is also true that production processes or materials are a source of inspiration, they can limit you or give you more freedom when designing in terms of shapes or finishes.
Are there any specific values you want to highlight in your designs? Which ones?
The usability of the object is fundamental to me. I resent objects that aren't well thought out, those that sometimes confuse you, like when you want to open to a door and don't know if you have to pull or push, that kind of bad solutions that a designer shouldn't allow. On the other hand, I also like the element of surprise, being able to get a smile.
"I resent objects that aren't well thought out, those that sometimes confuse you."
Changes were introduced since the first model of the FollowMe came out, such as the availability of the lamp in different colors. What does this new range of colors bring to your design?
With the color finishes, what we are offering are decorative possibilities. What we have done is to use soft colors, so we can maintain a sober beauty. We have the color blue, to bring the design closer to a childlike world, and then the terracotta and green that are more sophisticated.
Variations of the Followme have been added, but the wooden handle has always remained the same. Why?
I was always convinced that the place where the lamp was held had to be made of wood, because at the end it is the part where you feel the lamp. In this case more than with any other, because you take it, you hold it in your hand, and the wood is warm. I always thought it had to be there, more than metal or plastic.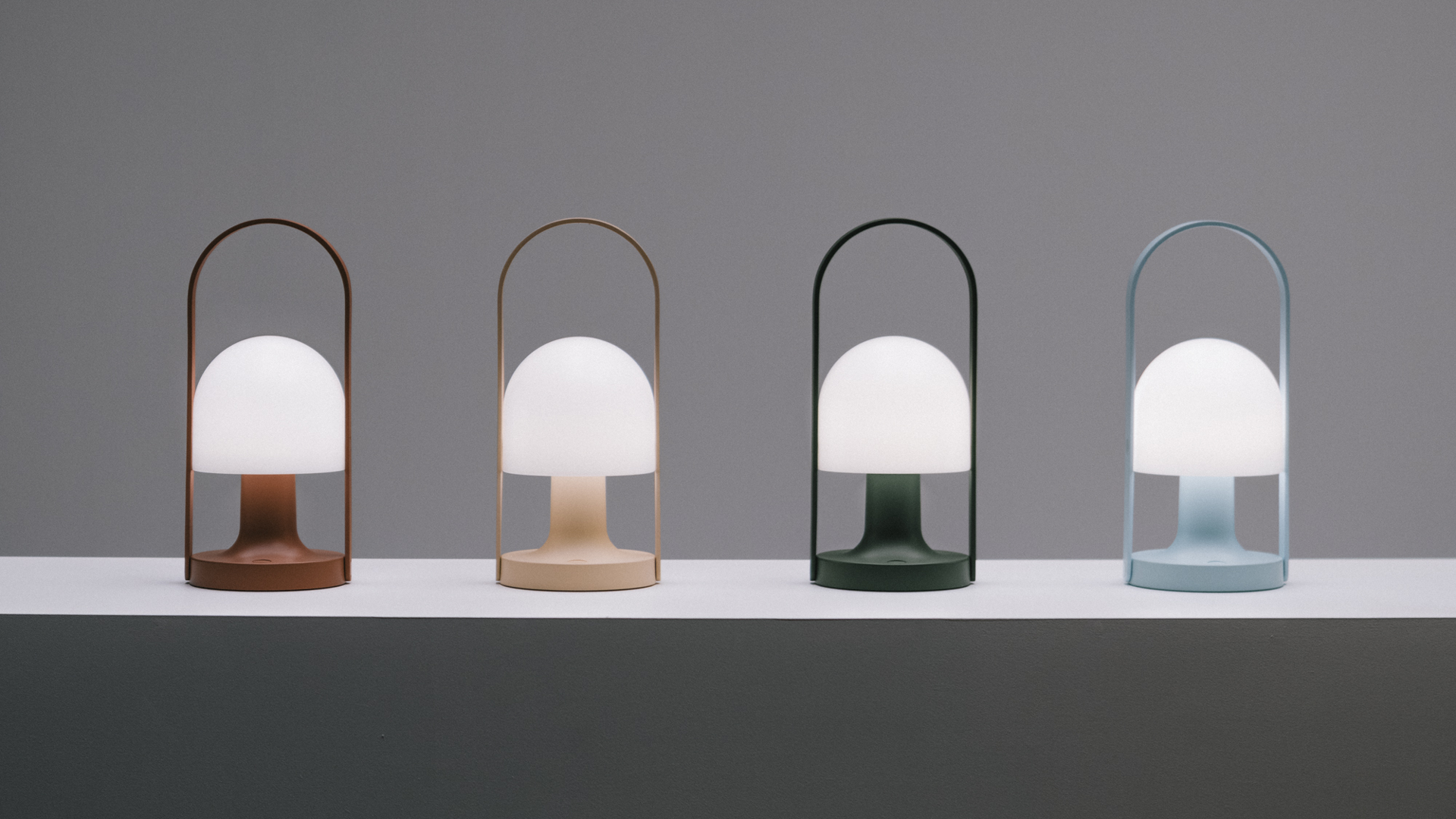 Its design, colors, size and materials make the FollowMe an attractive product for a very diverse audience. What do you think is the common element that interests all of that users?
Besides being a very versatile lamp, because it doesn't have cables and you can take it anywhere, I think it's a lamp that everyone, or almost everyone likes, and that's, as a designer, very hard to achieve. It is very simple, but at the same time it is very elegant. It has a timeless design, I could not identify it with any fashion. I'm super happy, super satisfied with it. I don't know if I'm going to achieve that again, it has been a success.