Uli Budde: "I like objects to speak softly"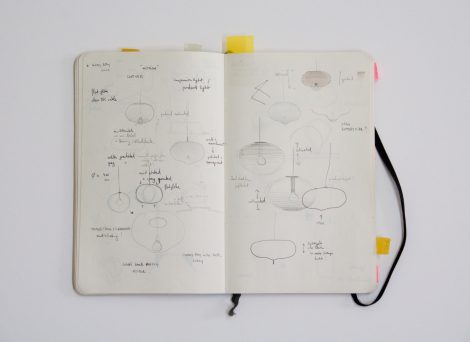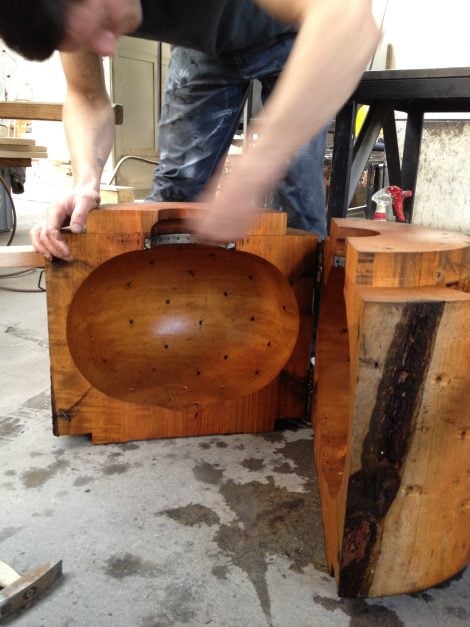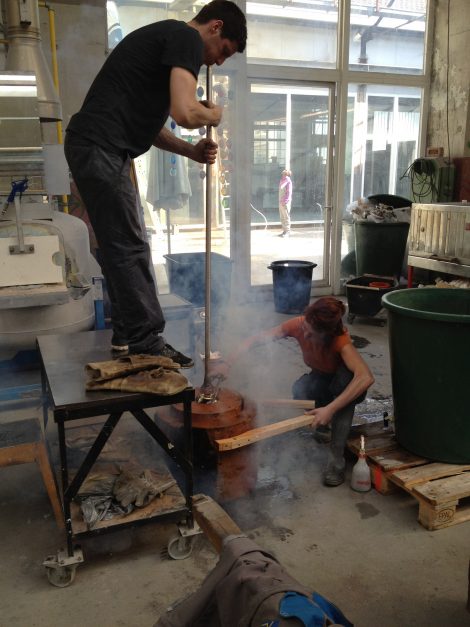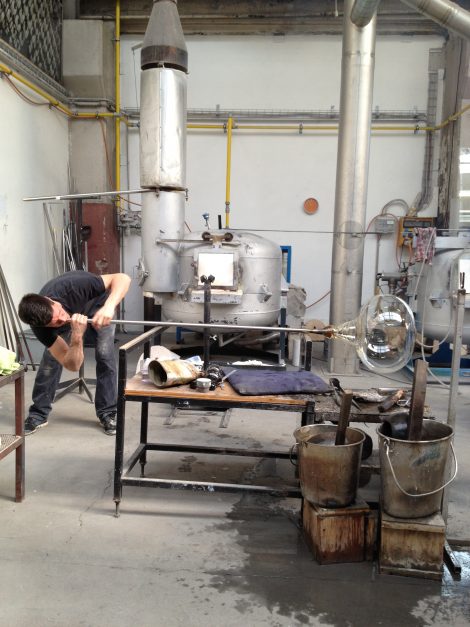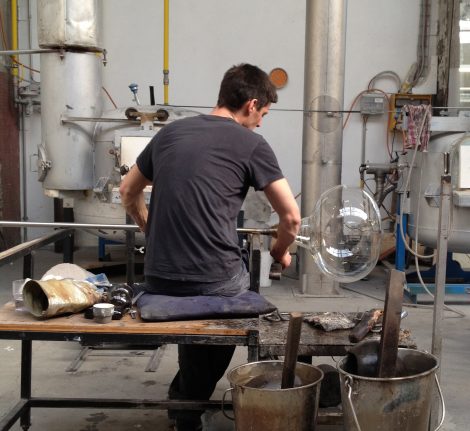 Born in a small city in northern Westphalia, Germany, in 1978, Uli Budde studied design at the University of Applied Sciences in Potsdam and graduated from the Design Academy of Eindhoven, the Netherlands. He has lived and worked in his own studio in Berlin for five years now. He is also half of Officeoriginair. Uli Budde likes the objects he designs to speak softly and quietly, the way he does. Behind his designs lies a reflection on the products we use every day. Starting with their most familiar image, Budde inquires into what they can bring beyond what they mean to us today. In his curiosity about the essence of the everyday, he advocates a graphic yet simple poetry of objects.
– The Hazy Day lamp was inspired by the effect of light at a very specific time of day. 
– I wanted to make a globe-shaped hanging model. But more than that, what I was trying to do was to transfer an image I had in my head to the product: the light that comes from the haze you can often see in the morning before the sun rises, when the day is gradually dawning. Anyone who sees this lamp won't know this, but somehow the piece conveys it. They can feel that light effect, experience the sense or recall seeing it. The difficulty lies in how to transfer this to a real product. I finally got it by sandblasting the glass by hand, which enabled me to control the slight gradation I was seeking. Plus, I tried to get a matte quality on the translucent surface. And the gradation includes the gentle curve of the lower end, which is transparent and shiny.
– I imagine that the simpler an object is the harder it is to innovate.
– I am interested in working with things, situations and products that are familiar to people, that are immediately recognizable. And then I like to spark a sensation or memory. The position of the light source inside the bubble is also different: it is lower. This, together with the lower curvature, creates an optical effect similar to the waves you see when you look at the horizon on a very hot day.
– Why do you advocate non-intrusive design?
– I guess it has to do with my discreet personality. For example, I really don't like speaking loudly. As a creator, I think that things should forge a calm relationship with people inside a given space. A design works well when people recognize what you are communicating and understand its function. This is why objects should not be complicated. What they bring is more subtle. I like products to speak quietly and mildly, not to shout.
– You proposed the Hazy Day lamp to Marset. Why did you choose this company?
– Several years ago I saw some of their products on the Internet. I was interested in how they develop their collections, the way they work with different materials and emotions as well. When I presented the Hazy Day prototype at the SaloneSatellite in Milan two years ago, I thought that it might fit in the Marset catalogue and I got in touch with them. What impressed me when I sent the proposal was that Javier Marset answered me very quickly and told me how he viewed the design and the concept. His description and his words were exactly what I was trying to communicate with the product. It is very important to understand each other well in order to work together. And what happened was quite extraordinary; it doesn't happen with every company.
– What led you to work in industrial design?
– I like to see an idea materialized into a product, to translate something abstract into something concrete. I am not that much a workshop guy, nor did I follow a training in skilled crafts before my design education. After the sketches, I head to the computer and work mostly with paper models besides. What I do really like is working with experts in materials and processes. Debating problems and solutions. I think that my brother, who is twelve years older than I am, also had an influence on me. He studied art, and when I was a child and saw what he was doing I liked it a lot. So then I began to be interested in art, architecture and design. In Potsdam I had the chance to study both architecture and design. I chose the latter. The scale of design forges a more direct link to the person. In architecture you're either inside or outside, but with objects there is a direct peer-to-peer relationship. However, architecture does have a greater impact on human lives, in both the positive and negative sense, I believe.
– Is design also like curiosity: an excuse to investigate objects, to disentangle their essence?
– I try to investigate their meaning and history, and how they can be better or stronger. Or if it is possible to do something with them and emotions. In the end you have to feel like you love the object, and for a long time; it is not just a fleeting pleasure. If I establish this relationship with the product, when you choose it you will surely be able to feel it, too. Objects have to be given meaning, beyond their function, which is important but not sufficient. In each product you have to explore what layers it has and what the importance of each layer is. It always changes.
– You live in Berlin. Why is this city so attractive to designers?
– I studied in Potsdam, which is right next to Berlin. After a few years in the Netherlands, I decided to come back to Germany. To me it was a no-brainer. I think that Berlin is a great city to live and work in. It is both vibrant and calm, large but not immense. More relaxed, for example, than London or Paris. You can concentrate on your work better. It's not as cheap as it used to be or as people think it is, but you can still live well here.
– From the vantage point of Berlin, what do you think about the design being done in Barcelona or Spain?
– I don't really have a clear picture of the scene in Spain. What I am familiar with and what does interest me is certain designers, like Tomás Alonso, who lives in London. I also really like Xavier Mañosa's ceramics. To me there are bright spots, points that shine here and there, but not an overall picture. Marset doesn't only work with designers from Spain; I also see authors from other places, an international dimension.